2021 Saturday Evening Film Festival

2020 Sea Rover Evening Show Presenters
Seating begins at 7:30
Show begins at 8:00 pm sharp
The jewel of each annual Clinic is our Saturday Evening Film Festival. The Sea Rovers take pride in the fact that we have continuously blazed the trail in the underwater world, premiering more speakers and presentations from our stages than any other show.
Presenters will be announced as they are confirmed and are listed below in no particular order.
Jim Standing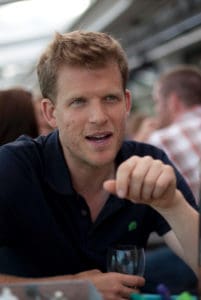 Jim Standing began his scuba diving career as so many kids do.  In the bath armed with mask and snorkel.  After learning to dive aged 15, he studied Zoology at Cambridge University where he spent some of his final year experimenting on himself to investigate the effects of different temperatures on the consumption of air during immersion.  After some more traditional experiences traveling and diving around the world, sometimes in previously unexplored sites, he founded fourth element in 1999 with Paul Strike with the objective of producing the highest performing thermal protection for divers.  Since then, the company has grown to become a leader in innovation and sustainability in the scuba diving industry and is also the founder of both the Underwater Film Festival and the Underbathwater Photographer of the Year Competition.  In his spare time, Jim is the European Coordinator of the Our World Underwater Scholarship Society.
Victoria Stone and Mark Deeble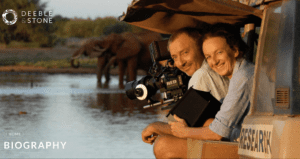 Vicky and Mark have lived and worked in East Africa making ground-breaking films for over 30 years.  Their films celebrate biodiversity and the inter-connectivity of the natural world. They began their careers as underwater filmmakers, making their first film, the award-winning Yndan an Fala – Valley beneath the Sea in 1984 for international release by Survival Anglia. Mark and Vicky produce 'authored' films – they both direct, film, produce and write their own work. They immerse themselves in their subjects – typically living on location with a small, dedicated team for 2 years to shoot each film. They are both accomplished divers and pilots. Their films have won more than 100 international awards including Emmys®, Peabodys®, Griersons, 'Green Oscars' (Wildscreen) and numerous Best of Festivals including Jackson Hole, and the UK Documentary awards.
Steve De Neef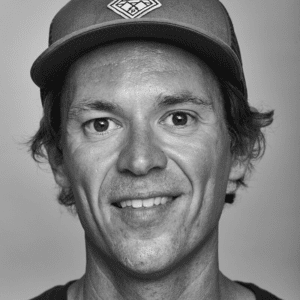 Steve De Neef is a cinematographer, director and photographer based in Maine. He specializes in ocean related stories and is equally at home filming below the surface, swimming in big surf or flying drones from boats to capture the beauty of our blue planet. Steve often works with scientists, NGO's and ocean communities in the hopes of inspiring positive change and getting research and conservation efforts seen by a broader audience. He has extensive experience working for large TV productions and also working on solo projects from pre-production to post. He has worked with numerous magazines, NGO's and production companies like National Geographic, BBC, Hakai Magazine, The Pew Charitable Trust, Discovery Channel, New York Times, TIME, BioGraphic, Asian Geographic, Ocean Geographic, Concern Worldwide, Red Cross and many more.
As a broadcast cinematographer, Steve has filmed for the BBC Natural History Unit series Shark, multiple shows for National Geographic including the 2017 documentary Sea of Hope and has worked extensively on the Disney+ and National Geographic series Secrets Of The Whales where he filmed multiple firsts including a sperm whale calf nursing from it's mom. Steve's images and films have been shown and won awards in numerous competitions and film festivals like Nature's Best Photography, Outdoor Photographer of the Year, Beneath the Sea, Beneath the Waves film festival, Wildlife Conservation and Film Festival, San Fransisco Ocean Film Festival, Ocean Art, ADEX photographer of the year, Oasis and more. Steve is a regular speaker on photography and conservation and is a TEDx Alumni. He lives in coastal Maine with his wife and three children. He is represented by The National Geographic Image Collection.
Howard and Michelle Hall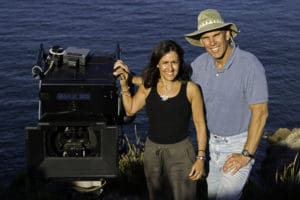 Howard and Michele Hall are wildlife filmmakers who specialize in marine wildlife films.  Working as a team, Howard and Michele have produced and directed many television films including a National Geographic Special, three episodes of the PBS series Nature and the five-hour PBS series Secrets of the Ocean Realm.  In addition to winning the Best of Show at Wildscreen 1990, The Festival Choice Award at Jackson Hole in 1991 and Best Cinematography in 1993, the Hall's television work has resulted in seven Emmy Awards.
The Halls are perhaps best known for their underwater IMAXÒ films.  In 1994 Howard directed the first-ever underwater IMAX 3D feature, Into the Deep, and in 1998 he directed and Michele produced the IMAX film Island of the Sharks. They returned to the IMAX 3D format in 2005 when Michele produced and Howard directed the Warner Bros./IMAX feature Deep Sea 3D.  The award-winning sequel Under the Sea 3D followed in 2009.  Of the five highest grossing 3D films produced by IMAX Corporation, two were directed by Howard.  The box office receipts for the IMAX films they've produced and directed exceed $200million.
Howard and Michele have participated in many other underwater IMAX productions in various capacities, including MacGillivray Freeman Films' IMAX film Coral Reef Adventure, Journey to the South Pacific and Humpback Whales.
            They are currently in production on two films.  One is an IMAX film, Secrets of the Sea.  The release has been delayed due to Covid-19, and is now scheduled for 2022.  The second, a 4K feature-length documentary called Soul of the Ocean, will be completed in late Spring 2021, and will later be available on a yet-to-be-determined streaming venue.
The Halls strive to make family-friendly films that raise awareness of and increase appreciation for the marine environment.  During the past 30 years, the films they have produced have been seen by thousands of children and adults.  They consistently receive feedback in letters, emails and in person from many who have said that not only have their films increased their knowledge of the marine environment, but they have also been the inspiration to turn career choices toward marine sciences and / or environmental issues.
Howard is a member of the Directors Guild and the Academy of Motion Picture Arts and Science.  Michele is a member of the Academy of Television Arts and Sciences and the Women Divers Hall of Fame.  The various awards they've received include being inducted into the International Scuba Diving Hall of Fame, and being named as honorees of the Hans Hass Award.  Both are recipients of the Academy of Underwater Arts and Sciences' NOGI Award.
Maxwel Hohn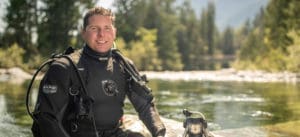 A nature and wildlife cinematographer & photographer with a passion for showcasing the world's stunning natural diversity. Maxwel grew up on the Sunshine Coast of British Columbia before travelling around the world evolving his skills as a photographer. Honduras, Vietnam, Norway, Greece, The Bahamas, and Tanzania all helped sharpen his talent to become one of Canada's leading, and award winning nature photographers & videographers.
​Maxwel is a certified commercial diver, rebreather diver, underwater and above water RED camera operator, tech diver, cave diver, experienced drone pilot, and acclaimed photographer. He's also a brand ambassador with Light & Motion, and Huish Outdoors (Hollis, Bare Sports, Suunto Zeagle), and proud Canadian!
DISCLAIMER
Please note that participants scheduled to speak at any Sea Rovers Clinic event are subject to last minute travel and work emergencies that are inherent when working with state-of-the-art gear being used to push the boundaries of exploration and discovery. Participant list subject to change at last moment – please come back often for updates and additions to our exciting film festival line up.